Back To Blog
Garage door issues no matter how small undoubtedly cause inconvenience and safety concerns. This is why it's recommended that any sign of problems should not be taken for granted to prevent the problem from worsening, as well as to avoid jeopardizing the safety and protection of your home. It's also best if you take steps to prevent problems from arising in the first place. Furthermore, proper care of your door keeps it looking presentable and improves durability.
Preventing garage door problems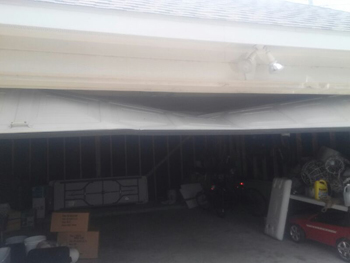 A clean garage door is not just pleasing to the eye and good for the health, but additionally prevents it from untimely wear and tear. Warm water, liquid detergent, and soft cloth are all you need to clean the door. If it requires repainting or solutions must be reapplied, do so to extend its longevity. Lubricating garage door parts, including the rollers, tracks and hinges is another thing you can do. This prevents door parts from being stuck so they operate smoothly.
Perform a visual inspection regularly so you can detect potential issues earlier. Early detection is the key to preventing issues from arising. You should not try to resolve these problems or perform garage door repair on your own, unless of course, you're a professional technician. If there's an issue with your door, you may contact us for professional garage door service to manage all your problems, no matter what brand of door of you have like Stanley or Clopay. Any broken parts that are irreparable must be replaced to prevent accidents. It's also recommended to invest in security features like sensors as they help preserve the safety of your family safe.